Thursday 11 May 2023
Mostly me raving about the Capacities app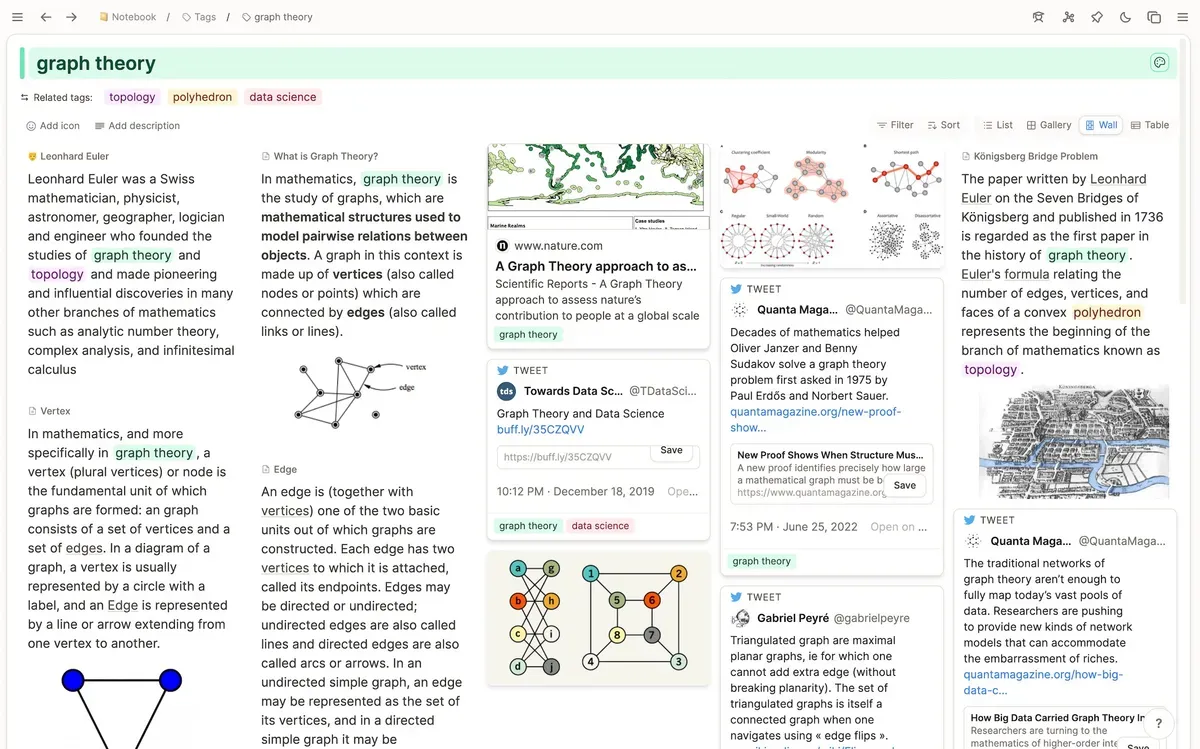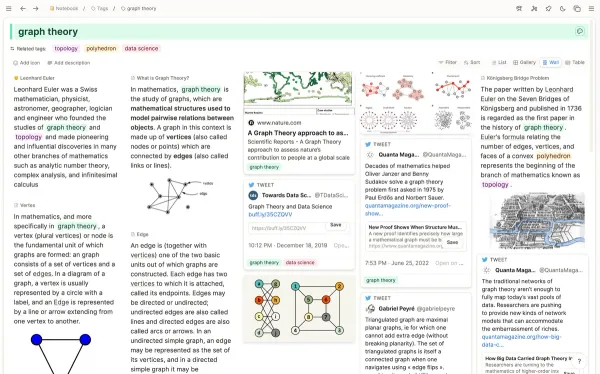 Since yesterday, I have been playing around with the Capacities app, which is completely amazing. I took a look at it a while back and dismissed it as just another Notion clone, but actually it takes everything I like about Notion and combines it with everything I like about Obsidian - this is linked notes, but with much more of a design element than a plain-text app. As of this morning, I have subscribed and we'll see how it goes. Importing notes from elsewhere is a pain, so this is going to be slowly built out as I use it.
I seem to have a nascent snobbery that favours European apps over American ones. I'm not entirely sure where this comes from, but I would rather be using something developed by a small European team than by a big American one. This works against me in terms of the app's potential life span, but smaller teams somehow make the approach feel more artisan. Capacities, which is European (German, I think), certainly feels like it has been built with a lot of care.
The more I play with Capacities, the better it gets. Adding notes and information into here is a cinch, content scheduling works like a dream, and everything links up perfectly within a visual map of all the data.
But enough of all that, here are some links:
Wig Holes and Other Mysteries of Powdered Hair History Explained
(Just adding this URL link into this blog entry in Capacities has created a thumbnail in the page AND sent the link to the Weblinks gallery, so it's stored independently forever!)
New York's Incredible Lost Rooftop Theatres
Travelling Modern Europe with a Victorian Railway Guidebook
Frank Lloyd Wright's renovated Westhope lists for $7.9m - The Spaces
Inside an award-winning Primrose Hill home by Eldridge Smerin - The Spaces
Mozart's Sister, the Forgotten Prodigy
Have a good one.