Rabbit Holes
Where to look when you need to turn away... Some ideas for much-needed distraction.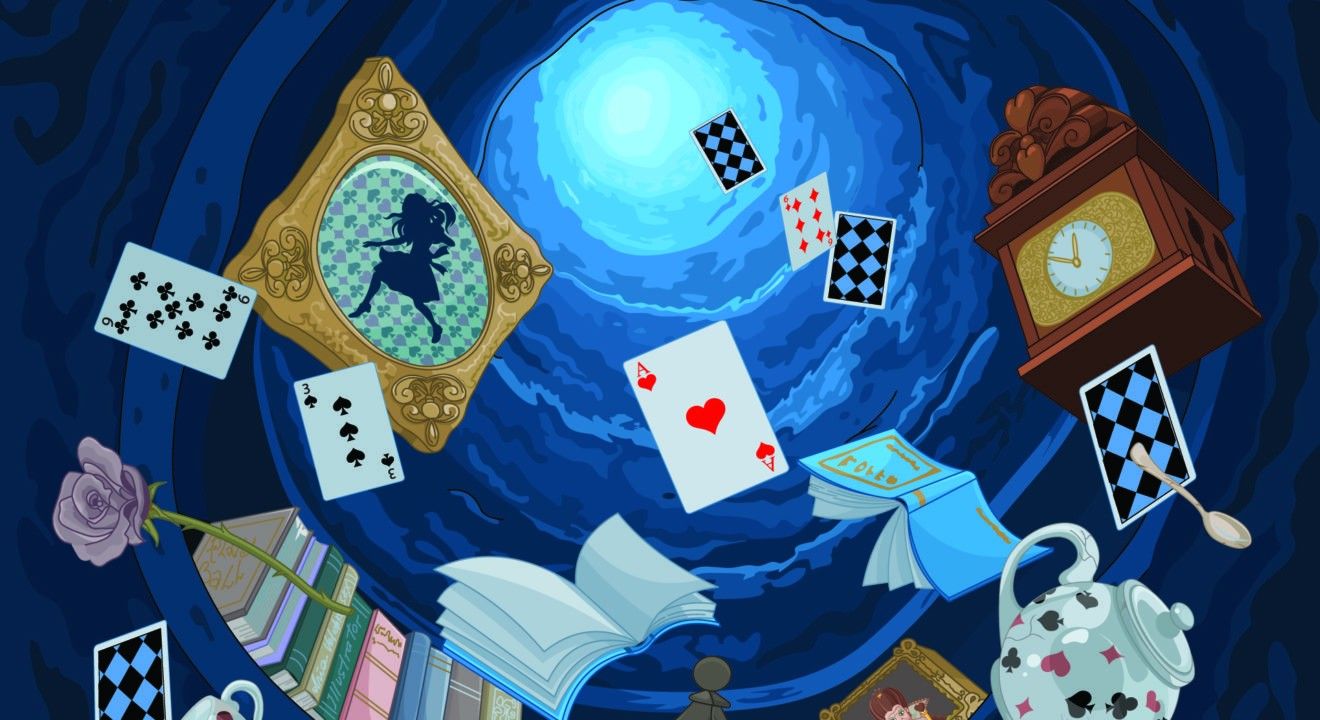 I know, I can't look away either. Anxiety levels are at an all time high and I have no idea what the next minutes/hours/days/weeks will bring. At any given moment there seems to be cause for optimism, immediately followed by a desperate urge to flee underground with canned food.
I don't know what to tell you. This seems to be how we live now.
I have talked in previous newsletters about my notion of "curating reality". That idea is seriously challenged by current events. And yet our anxiety helps no one, ourselves least of all. Anxiety is bad for our health, it is a killer. However hard it is to look away, we have to do it for a few minutes now and again or we'll go mad.
The best (only?) thing Cartoon Gravity can offer is a little escapism. To that end, I have spent some time trawling for links that will take you down a rabbit hole into interesting/exciting/absorbing places. At some point, you will have to come back to reality, but I hope everyone can find something here to provide a little bit of precious distraction...
Out of reach, I imagine, for all of us, and not even desirable to most, but I spent a decent chunk of yesterday exploring the Storylines website. The idea of living aboard a luxury cruise ship doesn't ENTIRELY appeal, but the website is great for sparking the imagination and prompting some serious daydreams.
The TVTropes website is always a good place to lose a few minutes/hours/days. Usually I avoid it for exactly that reason, but at times like these, it can be the ultimate rabbit hole. Rather than send you to the home page and have you figure it out, let's start you off on your journey at Acoustic License. Good luck, and leave a trail of breadcrumbs or you might never find your way out again.
The H.P. Lovecraft Historical Society is another great place to get lost. Not only do they have amazing merchandise but this is also the home of Dark Adventure Radio Theatre - the best straight-up audio productions of Lovecraft's work out there. I'm already eyeing The Literature of Lovecraft Audiobook as my next purchase...
Anyone who has even a passing acquaintance with this site knows how much I love Messy Nessy Chic. The whole site is a wonderland and stories like The Famous Red Carpet Express Train Rides Again are guaranteed to transport you (ouch) for a while.
Layers of London is an online resource that links up maps, historical archives and user-generate content to give you a deep dive into the social history of London.
Dark Roasted Blend is a site full or weird and wonderful things, particularly if you're into sci-fi and pulp.
Dieselpunk Industries has a whole ton of old serials (Flash Gordon, etc) to stream, alongside movies and radio shows from the 1930s.
The Pulp Magazine Archive has a ton of scanned editions of Weird Tales, and is part of the much larger and broader Internet Archive, which is a rabbit hole too deep to even begin to contemplate.
Less taxing, but really rewarding, is WikiArt, the visual art encyclopaedia. If you have a favourite museum or gellery, they almost certainly have a similar space of their own, but WikiArt is a great place to discover new art and artists and to start a deeper dive.
If all else fails, I recommend reading easy books (my personal go-tos are Fleming's Bond books and Peter O'Donnell's Modesty Blaise novels), listening to transporting music (Ludovico Einaudi's "Seven Days Walking" is perfect, as is John Luther Adams' "Become Trilogy") or watching familiar comfort-TV (nothing beats Buffy).
You know what's going on in the world. Don't feel guilty about taking some time for yourself; it doesn't mean you don't care, it just allows you to come back to reality with renewed energy and vigour, and with a sense of what the world CAN be if we work at it.
Good luck.