Cartoon Gravity No. 3
Saturday morning shenanigans.
This is, alarmingly, the first proper Cartoon Gravity newsletter of 2022, so let me be the last to wish you a Happy New Year. It's already quite the shitshow isn't it?
I just finished reading "How to Stay Sane in an Age of Division" by Elif Shafak. It's a tiny volume that you can read in an hour, more like a long magazine article than a book, but Shafak manages to distill a lot of wisdom into those few pages and I recommend it as an opportunity to step back, take a breath, and get some perspective. The book is, nonetheless, sounding an alarm over our spiral into a world where there is too much information and not enough knowledge.
While I don't claim to be providing any knowledge here, I hope the information in this letter, and on the Cartoon Gravity site itself, is at least diverting and occasionally inspiring. And I would claim, at the very least, that nothing here is designed to make you anxious.
The aim of Cartoon Gravity is to provide an entry point into an interesting rabbit hole. I bill it as my "public brain" because it's really a scrapbook of things that interest me. I've had to look back over it this week, because we are compiling ideas for our company website at Storypunk and I want that to have the feel of entering a different world too, and I've found that the scrapbook idea works as well for me, diving back into it, as I hope it does for new visitors. If you haven't been to the site for a while and you're craving diversion, I would head back over there for half an hour.
There's more to be written about creating worlds generally, which is my main work and life focus at the moment, but I'm still gathering my thoughts on it. I'm noodling around with the notion of "curating reality", which is kind of the opposite to the current vogue of attempting to be "aware" of every single event/issue/lived experience on planet Earth. Typing that, it sounds like I'm advocating shutting the world out somehow, but I think I'm really just harking back to elements of Robert Anton Wilson's "Prometheus Rising", and the idea that we all live in our own reality tunnels and, with practice, you can design your own with some purpose and thereby improve not just how you see the world but how you interact with it. Like I say, some work needs to be done on the thinking...
Let's step back onto safer ground for the moment.
As I discussed on Monday, I have been using Raindrop.io to collate links for the site, and for work research. I'm late to the Raindrop party but it's the best bookmark manager I've ever used and I think I'm addicted to it now.
I'm also using MyMind, which I've mentioned here before, and which continues to astonish me. I mostly use it to clip interesting images that go by on my Twitter feed or as I'm clicking around sites and the result, after a couple of months of use, is that I can now immerse myself into this incredible library of images and I find the experience really energising.
I guess we've slipped, inevitably, into the usual process conversation, so I'll add that I'm still using the rebooted NetNewsWire as my RSS reader (linked to an Inoreader subscription), and I'm finding this to be the best of these tools by far (I used to be addicted to Reeder but I think NetNewsWire is better). I'm also still using DEVONthink to store all my research material.
Obsidian is where notes, journaling etc happens, and where this post is currently being written. I have dallied with other options (Mem.ai) among them, but I always come back to Obsidian now. It's a learning curve, but once you've been on it a while, everything is incredibly solid and obvious.
Craft, which was my notes app of choice for a long time, continues to improve and always threatens to supplant Obsidian. What I'm using it for most at the moment is to create the Concept Documents that I talked about in the last newsletter. Craft allows me to construct a set of notes on a project that all link together as a wiki and then it provides a link to that wiki which can be shared with execs. Rather than a flat document, they get a rudimentary (but very pretty) interactive experience with the opportunity to leave comments and ask questions. So far this has been working very well.
---
ANNOUNCEMENT
At the end of last year, we recorded the five-part radio series "Who Is Aldrich Kemp?" This is far and away my favourite piece of writing for a long time, and the most fun I've had at work since the Lovecraft Investigations.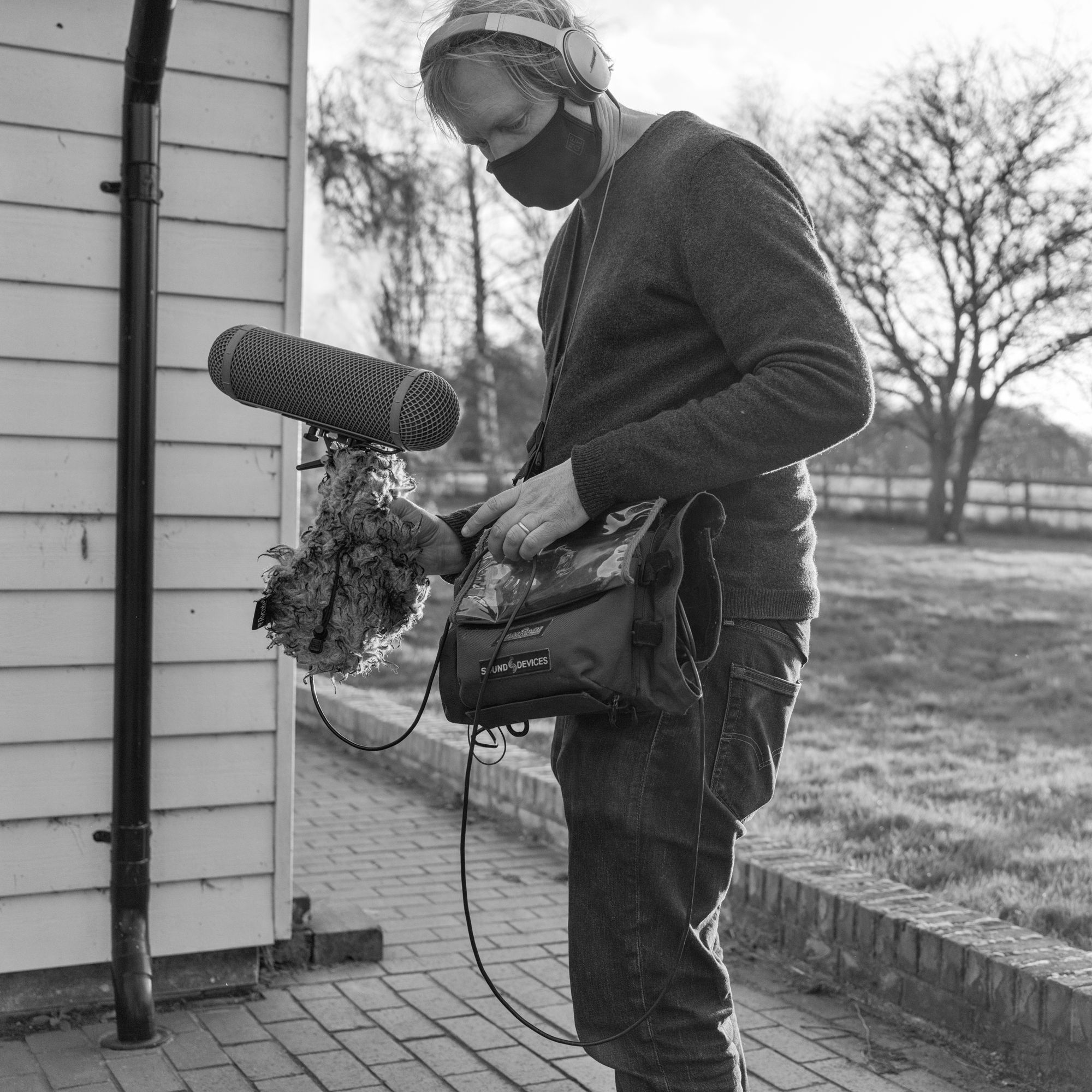 It goes out on Radio 4 on Friday 18th February and will be broadcast weekly. Simultanesously (and in a fun surprise twist from the powers that be at the BBC) it will also drop as a "boxed set" on BBC Sounds the same day. I've also written and recorded a special Episode 0, which I'll share to the site as soon as it's done.
"Who Is Aldrich Kemp?" stars Phoebe Fox, Ferdinand Kingsley, Tim McInnerny, Nicola Walker, Kyle Soller, Jana Carpenter, Karla Crome, Susan Jameson, Steven Mackintosh, Ben Crowe, Louise Brealey and James Joyce and it is, as always, a Sweet Talk Production. The sound was by the incomparable David Thomas, music by Tim Elsenburg and we have a new producer on this one; Sarah Tombling, who also produced the forthcoming podcast series "Temporal" which Storypunk made with Sweet Talk, and which is out with distributors right now.
I'm not going to say more that the publicity blurb for Aldrich Kemp will tell you, but it's harking back to the golden age of spy-fi shows like The Avengers and The Prisoner and I think it's a ton of fun. It also (no spoilers) might have a few more tie-ins to the Pleasant Green Universe than you were expecting...
---
And now on to the week's links, garnered, in no particular order, from the "Morning Pages" posts on the website:
I loved this MessyNessyChic piece on Camille du Gast, it's a great example of the kind of secret history excavation that site does so well.
From Colossal:
This week I also discovered The Spaces, a site I instantly fell in love with:
And then, randomly:
---
Have a good weekend, and I'll try to see you next Saturday for more of the same.
***MESSAGE ENDS***